Tony's Drain & Sewer Cleaning: Protecting Your Home's Sewer System in Oswego and Chicagoland Area"
At Tony's Drain & Sewer Cleaning, we provide top-notch sewer line repair services to residents and businesses in Oswego and the Chicagoland area. Our emergency service is available 24/7 to handle any unexpected sewer line problems, ensuring that you are never left without a solution.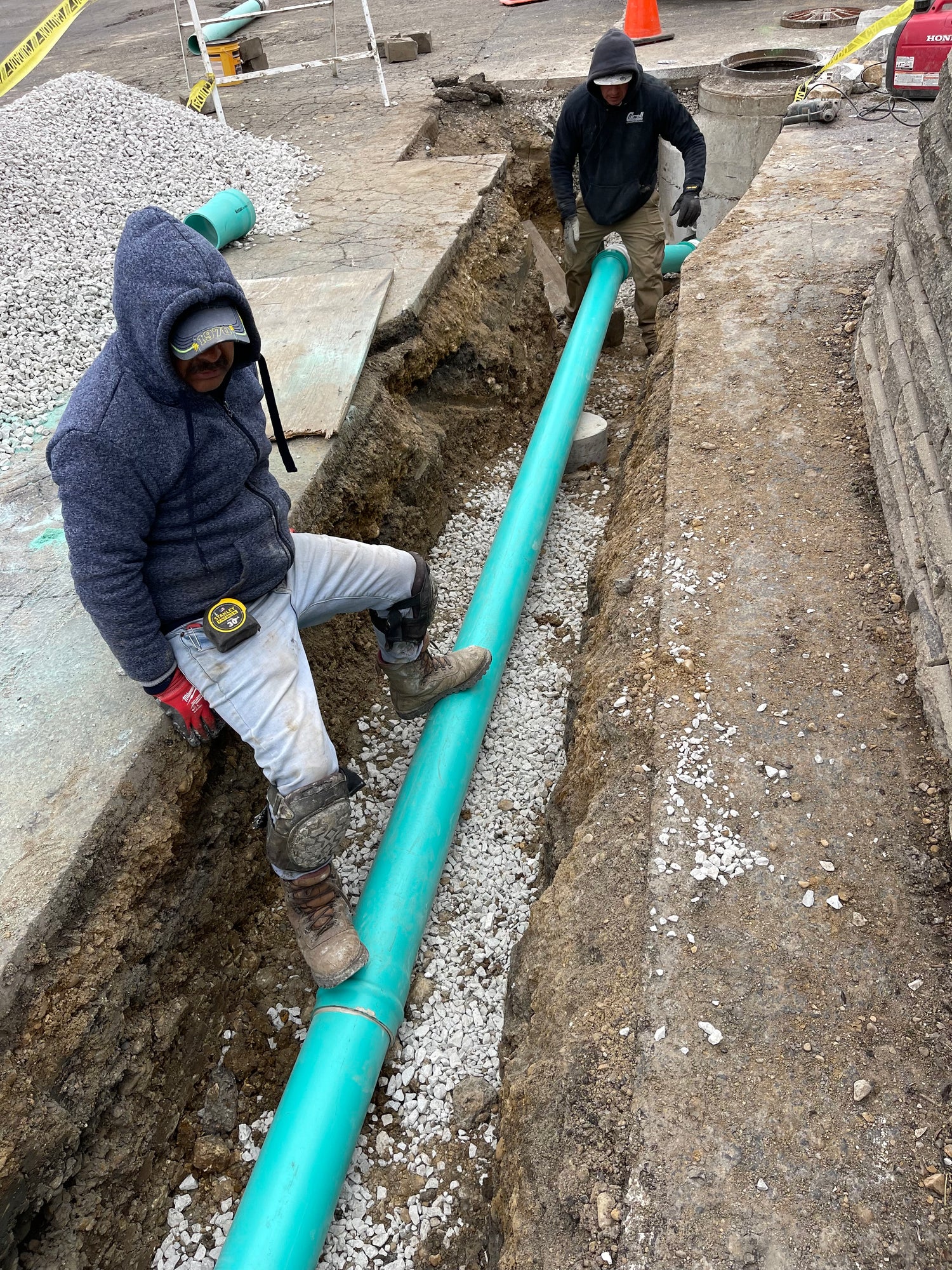 Sewer System Repair
We are committed to providing efficient and effective sewer line repair services that restore your plumbing system to its optimal performance.

Whether you have a leak, a clog, or a complete collapse of your sewer line, we have the expertise to repair it. Our team of highly trained and experienced technicians use the latest tools and techniques to diagnose the problem and provide the appropriate solution. Whether you need a traditional repair or a more complex trenchless repair, we can handle it.

We will present a quote and if approved we call 811, formally known as JULIE, to mark all utility lines and work with the city to obtain the required permits.
Learn About Sewer System Repair
What is sewer system repair?

Traditional sewer line repair methods involve excavating the ground to access the damaged pipe and replacing it. This method can be time-consuming and disruptive to your landscape, but it is still the most effective way to repair severe damage.
Why choose this method?

This method is faster, less disruptive, and more cost-effective, making it the preferred option for many homeowners and businesses.
We offer both traditional and trenchless sewer line repair services

At Tony's Drain & Sewer Cleaning, we offer both traditional and trenchless sewer line repair services. Our goal is to provide the best solution for your specific sewer line problem, taking into consideration your budget, your timeline, and the extent of the damage. We will assess the situation, explain your options, and help you make an informed decision.
Why hire Tony's Drain and Sewer Cleaning?

At Tony's Drain & Sewer Cleaning, we use state-of-the-art technology to perform sewer camera inspections that reveal the condition of your sewer lines. Our team of highly trained technicians are equipped with the latest cameras and software, allowing them to accurately diagnose any issues that may be present in your sewer lines.
Don't let sewer blockages cause problems for your home.
We understand the inconvenience and stress that sewer line problems can cause, which is why we offer affordable and transparent pricing. Our services are reasonably priced, and we do not charge extra for emergency services. We also provide a comprehensive warranty on all of our sewer line repairs, giving you peace of mind and ensuring your satisfaction.

Are you looking for sewer camera inspection services in Batavia, Naperville, or St. Charles? Look no further than Tony's Drain & Sewer Cleaning. We offer 24/7 emergency services and are always here to help. Contact us at (630) 596-7712 or email us at tony@tonysdrain.com for more information about our sewer camera inspection services.