Power Rodding Services in Batavia, Illinois
Is your sewer backed up? Tough clogs can be a headache. No one likes to see a huge hole in their front yard, or their pocket. Power rodding stands as a solution geared for results. But how does it work? Let's take a look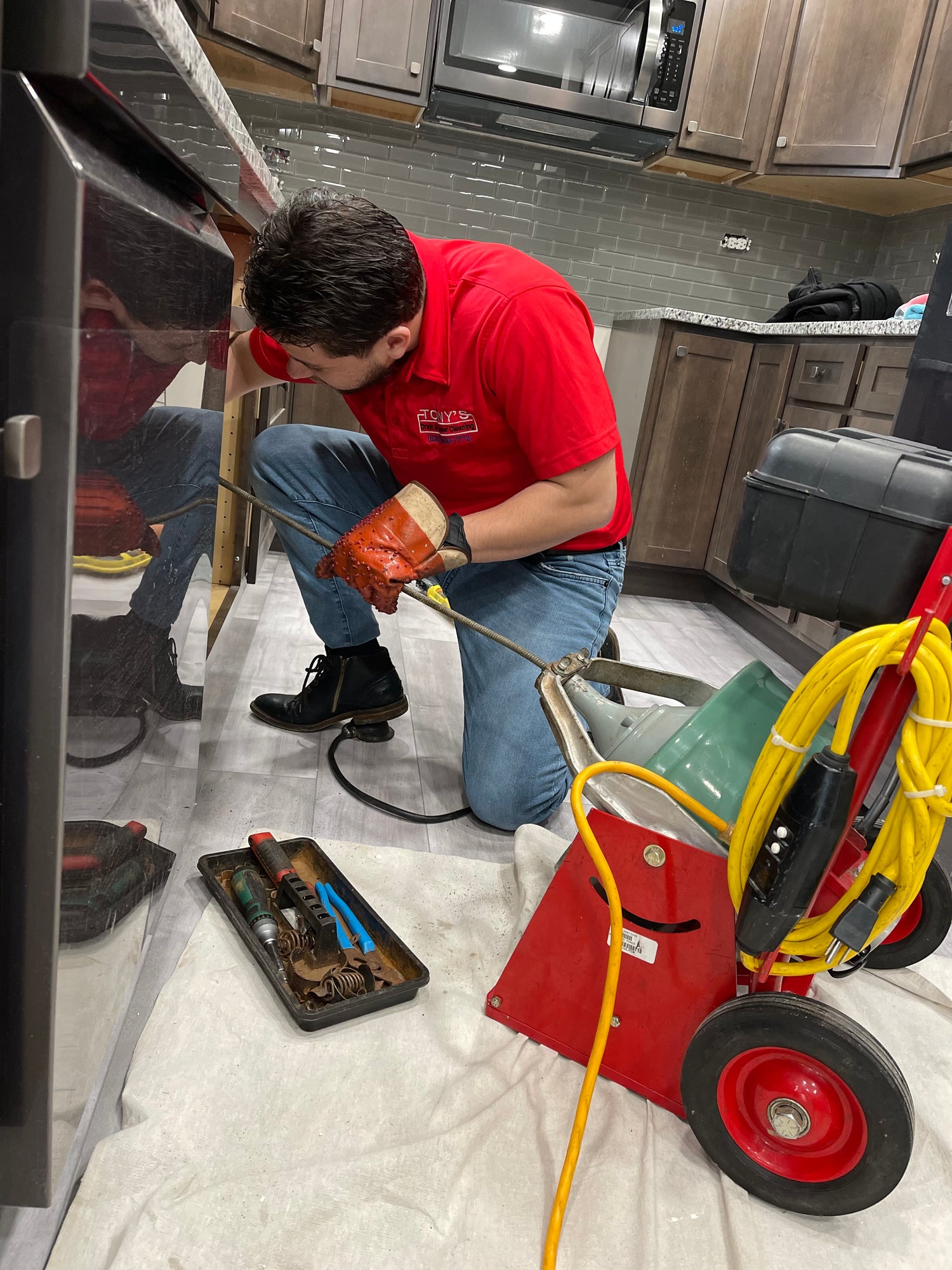 TACKLE TOUGH CLOGS WITH EASE
When your business or home suffers a clog that your trusty snake won't fix, it's time to up the effort. Think of a power rodding machine as the older, stronger brother to the drain snake. As our high-caliber rod rotates, its electric motor will help grind and cut away through most tough clogs. With no chemicals or enzymes involved, that's one less thing you have to worry about.
Power Rodding Services In Batavia
What is a comprehensive solution?

Power rodding serves as a dynamic solution for many businesses and homeowners. Whether your clogged pipes are new or 20 years old, power rodding can get most of the jobs handled with ease. Having the right equipment allows our professional team to break up blockages that your drain snake can't touch.
When to consider power rodding in Batavia, Illinois?

Your kitchen and bathroom sinks aren't draining properly.
Water backup has become a common occurrence.
You know roots are growing into the main sewer line.
When you expect heavy use to the facilities
What are the benefits?

By using the latest in sewer and plumbing camera inspection technology, we are able to accurately locate and identify the source of any clogs, blockages, or other issues in your pipes.
Why to schedule a power rodding cleaning before is too late?

An unexpected clog at the wrong moment can spell disaster. Keeping your home functioning properly involves some less than pleasing routine maintenance work. Let our experienced professionals manage that for you.
Why hire Tony's Drain and Sewer Cleaning?

At Tony's Drain & Sewer Cleaning, we use state-of-the-art technology to perform sewer camera inspections that reveal the condition of your sewer lines. Our team of highly trained technicians are equipped with the latest cameras and software, allowing them to accurately diagnose any issues that may be present in your sewer lines.
Don't let sewer blockages cause problems for your home.
Our sewer camera inspection services are not only highly effective, but they are also affordable. We believe that every homeowner should have access to this important service, which is why we offer it at a competitive price. With our sewer camera inspection services, you can avoid costly surprises and protect the health of your plumbing system.

Are you looking for sewer camera inspection services in Batavia, Naperville, or St. Charles? Look no further than Tony's Drain & Sewer Cleaning. We offer 24/7 emergency services and are always here to help. Contact us at (630) 596-7712 or email us at tony@tonysdrain.com for more information about our sewer camera inspection services.
SCHEDULE AN APPOINTMENT POWER RODDING