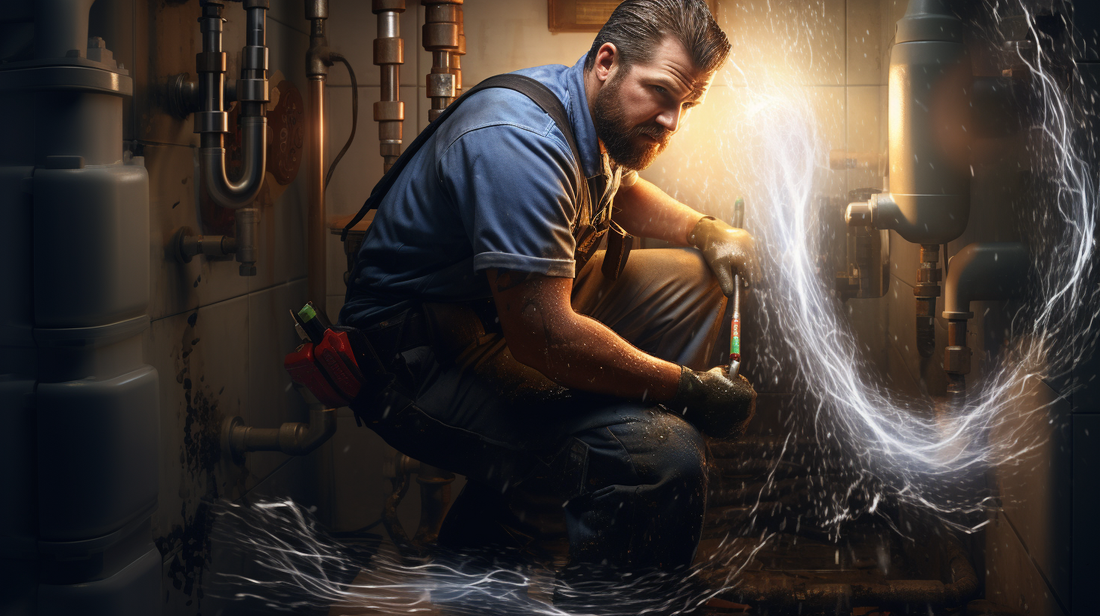 Tony's Drain and Sewer Cleaning: The Backbone of Oswego, Illinois
Tony's Drain and Sewer Cleaning: The Backbone of Oswego, Illinois
Introduction
Every homeowner knows the importance of a well-maintained plumbing system. In Oswego, Illinois, Tony's Drain & Sewer Cleaning has been the go-to solution for all plumbing needs. But what makes them stand out? Let's dive deep into the world of plumbing and understand its significance in our daily lives.



The Essence of Plumbing in Modern Homes
Plumbing isn't just about fixing leaks or unclogging drains. It's the backbone of modern sanitation, ensuring that we have access to clean water and efficient waste disposal. In Oswego, where homes range from historical to contemporary, the plumbing needs can be diverse. This is where services like Drain Cleaning come into play, ensuring that every drain in your home functions optimally.
Tony's Drain & Sewer Cleaning: A Legacy in Oswego
Tony's isn't just another plumbing service. They've been a part of the Oswego community for years, ensuring that every household has efficient plumbing. Their expertise ranges from simple drain cleaning to complex sewer line repairs.
Why is Regular Plumbing Maintenance Crucial?
Regular maintenance can prevent major disasters. A small leak, if ignored, can lead to significant water damage, mold growth, and even structural issues. Regular check-ups ensure that such problems are caught early. And for those unexpected issues, Tony's offers emergency services to Oswego residents.
The Modern Tools of the Trade
Gone are the days of guesswork in plumbing. Modern tools and techniques, many of which are employed by Tony's, ensure that problems are identified and fixed with precision. Techniques like camera inspections allow for non-invasive problem identification.
Emergency Services: Always Ready
Plumbing emergencies don't wait for business hours. Tony's understands this, which is why they offer emergency services to Oswego residents. Whether it's a burst pipe in the middle of the night or a sewer backup during a holiday, they're just a call away.
The Environmental Angle
Efficient plumbing isn't just good for your home; it's great for the environment. By ensuring that there are no leaks, and that water is used efficiently, we can conserve this precious resource.
Community Reviews Speak Volumes
The best way to gauge a service's efficiency is through community reviews. Oswego residents have consistently praised Tony's for their professionalism, efficiency, and customer service.
FAQs
Why is plumbing maintenance essential? Regular plumbing maintenance ensures that potential issues are identified and fixed before they become significant problems.
How often should I get my plumbing checked? It's advisable to have a professional check your plumbing at least once a year.


What should I do in case of a plumbing emergency? In case of an emergency, shut off the main water supply and call Tony's emergency service.


Are there any signs that my plumbing might be faulty? Unexplained water bills, mold growth, and low water pressure are signs of potential plumbing issues.


How can I conserve water at home? Fixing leaks, installing low-flow fixtures, and using water-efficient appliances can help conserve water.
Conclusion
Plumbing is an integral aspect of our daily lives and having a reliable service provider like Tony's Drain & Sewer Cleaning ensures peace of mind. With their expertise and commitment to the Oswego community, residents can be assured of top-notch service every time.
Business Name: Tony's Drain & Sewer Cleaning
Address: 4100 IL-71 d, Oswego, IL 60543
Phone: (630) 596-7712
Emergency Service: (630) 596-7712
Business Email: tony@tonysdrain.com
Business Website: https://www.tonysdrain.com

Tony's Drain and Sewer Cleaning: The Backbone of Oswego, Illinois